Arrival in Tanzania – the Journey has begun
Despite my plans to write at least one more blogpost before my arrival in Tanzania, this one is already from Tanzania. My last couple of days were kind of confusing, stressful, nerve-wracking and packed with activities, preparations and many goodbyes at the same time. But after getting the final (and tenth in total) shot for Tanzania, buying the last anti mosquito sprays and packing everything into a suitcase and two backpacks the journey could finally begin.
It started on Saturday the 12th of January at the airport in Cologne where we had to say goodbye to our families for the next seven months. After a three hour flight to Istanbul and a two hour layover there – with huge walking distances between gates and our first experience with people thinking we can pay twice as much as the local people just because we're "rich tourists" – we were finally in the plane headed to Dar Es Salaam, the biggest city of Tanzania. Seven hours later we landed in Dar Es Salaam at 3am local time, after one more hour of standing in four different lines to get the Visa and getting our luggage we finally left the airport, already seeing people staring at us and trying to convince us that we should take their taxi.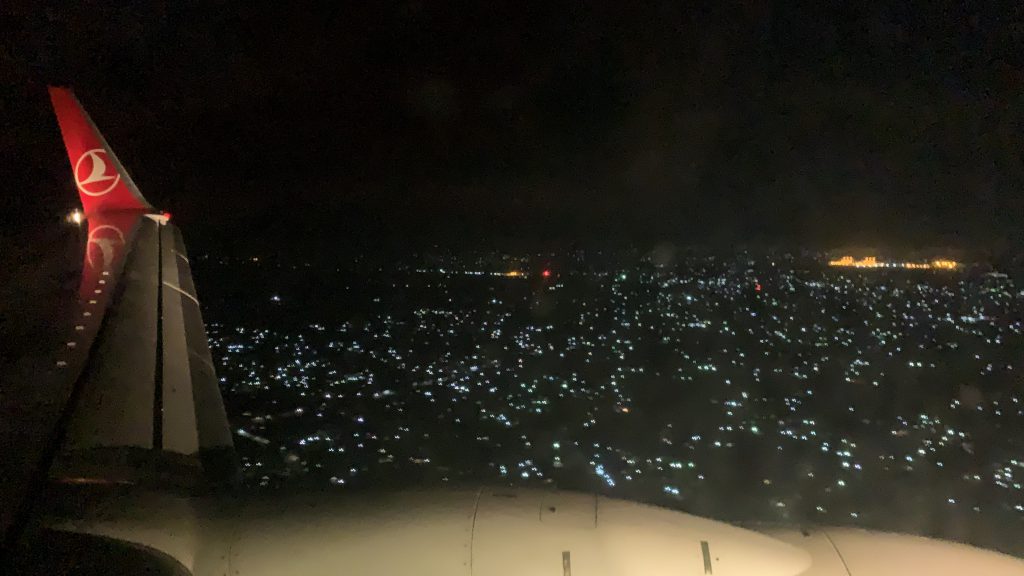 We quickly found the person from Rainbow Garden Village – our organization – who picks up the students from the airport and brings them to the transfer house. At first thinking it was a joke when he told us that we were going to the transfer house in a Tuk Tuk (or bajaji as you call it here), we then walked to the parking spot finding out that he didn't mean it as a joke at all. So playing Tetris as we had to get not only our luggage but also ourselves into the bajaji was definitely a great start in Tanzania (and no Mom, the bajaji didn't have seatbelts or sidedoors). About two hours later we were finally in the transfer house ready to sleep under a mosquito net for the very first time and trying to sort all the new impressions from the bajaji ride in our head (because apparently Tanzanians wake up in the middle of the night so the streets were already crowded and we got to see a lot of different, crazy things).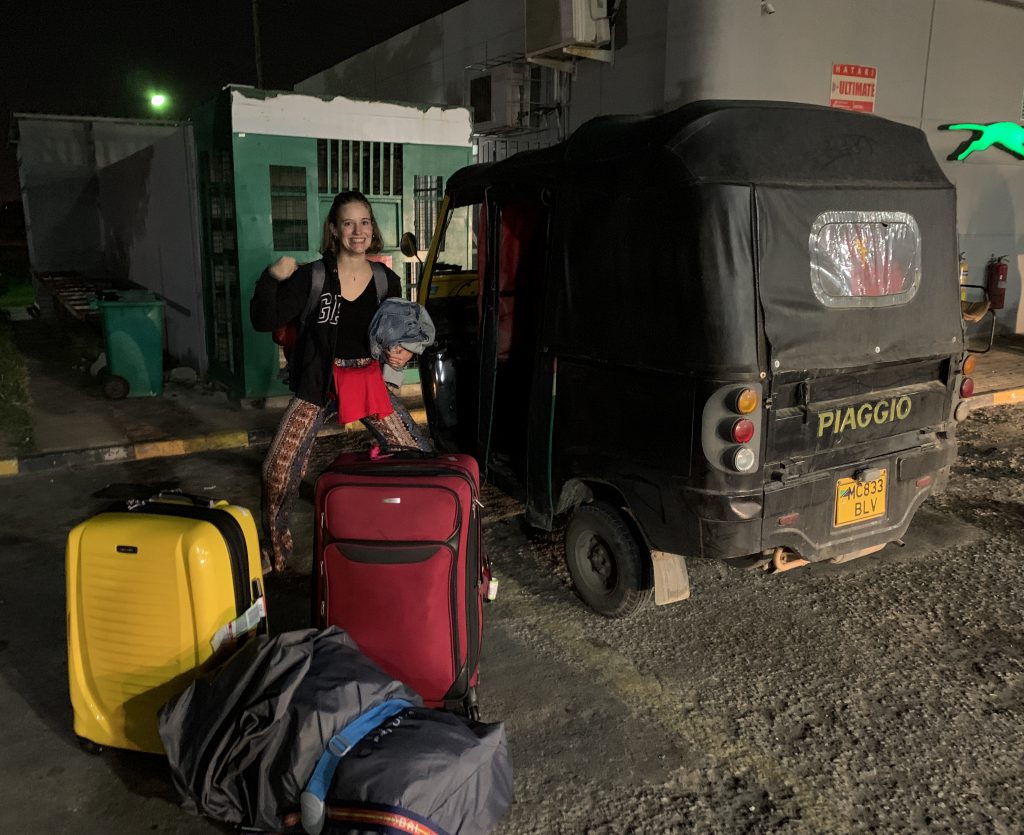 Later this day – at about 12pm – our Orientation Day in Dar Es Salaam started. After buying a SIM card to finally have internet again and getting our first Tanzanian Schillings at the bank we were ready to discover Dar Es Salaam and experience our first pikipiki (motorcycle taxi) and daladala (small busses) rides. We got to see different markets, went to the beautiful beach and ate typical Tanzanian food, so called Chipsi Mayai (omelet with fries). After our first successful day in Dar Es Salaam we were ready to get at least a few more hours of sleep before catching our bus to Mtwara the next morning.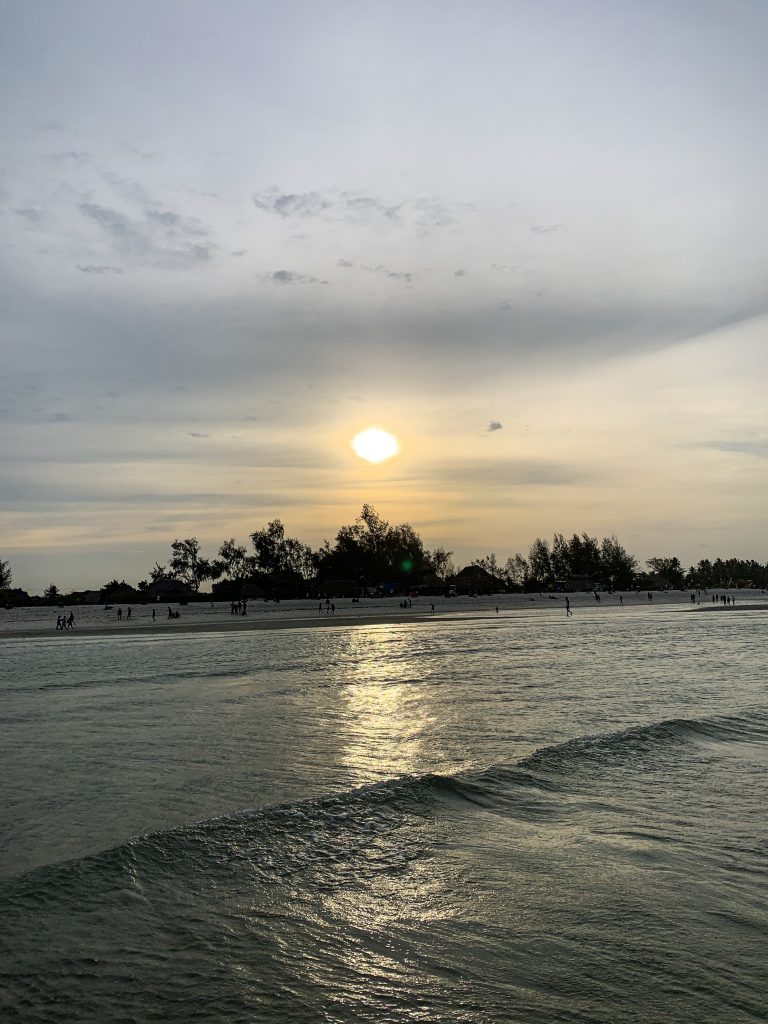 See you soon, Finja