Experiencing the beauty of Ireland within one weekend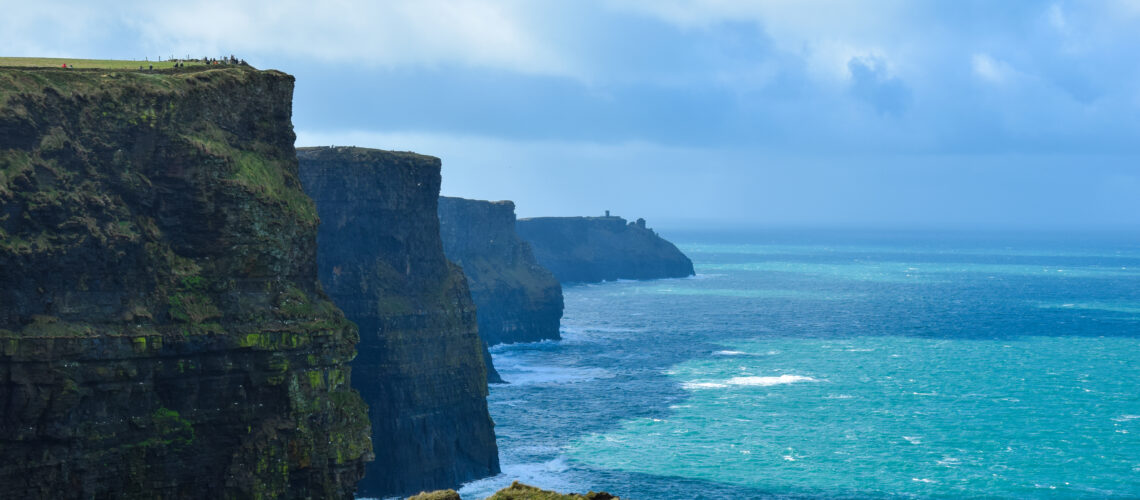 In March I was lucky enough to go on holiday twice and discover two new-for-me countries. I have way too many beautiful pictures and experiences to not share them on here, so here you go – with my recap of visiting the Irish for the first time.
After two very stressful (but successful) months full of presentations, academic papers, and exams a friend of mine and I decided it was time for a long weekend traveling to a new country. A day later our flights and accommodations were booked and less then a week later we were on our way to the airport – at an ungodly early morning time – to catch our flight to our chosen destination: Dublin, Ireland. We arrived in Ireland midday, checked into our hotel, and decided to spend the rest of the afternoon strolling around Dublin, without a specific destination in mind. We were lucky enough to book our hotel right in the city centre and managed to already come across quite a few sights that were on our bucket list for the weekend. We ended up eating our dinner in the – very typical for city-breaks – Hard Rock Café, enjoying our first pints of typical Irish Guinness Beer with very expensive burgers.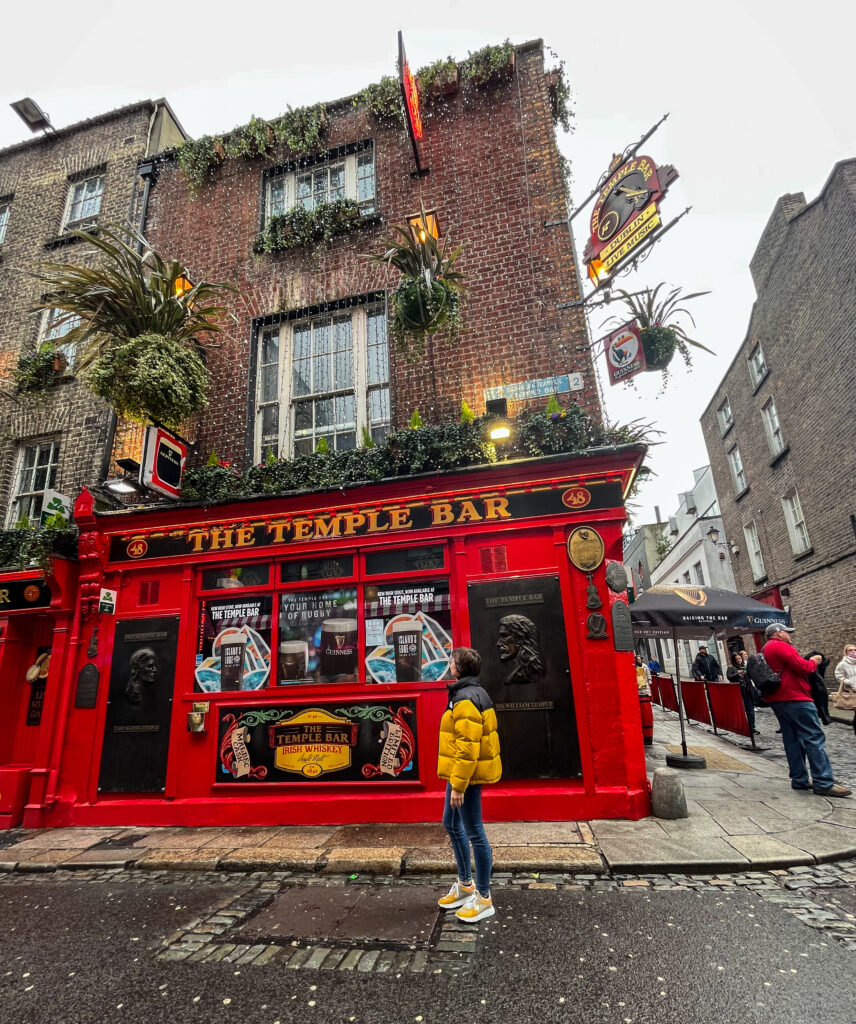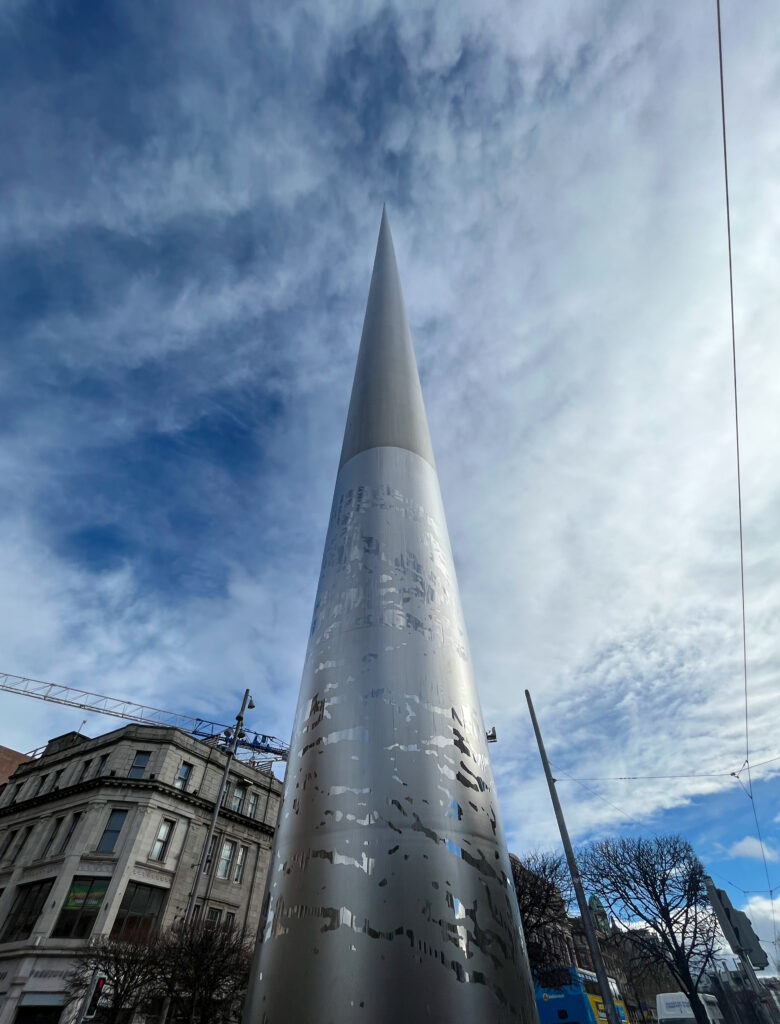 The next day, on Saturday, we decided to use the couple of hours of sunshine that the weather app promised us to drive to Howth and hike the Howth Cliff Walk, which was supposedly six kilometers long and an easy hike. Six kilometers turned into an eight kilometer, two hour long hike and to say we were tired afterwards is clearly an understatement. Though, it was totally worth it. Despite the windy conditions, we hiked through a beautiful landscape and the weather app held its promise with blue skies and sunshine. Believe it or not – we even got a slight sunburn from our hike.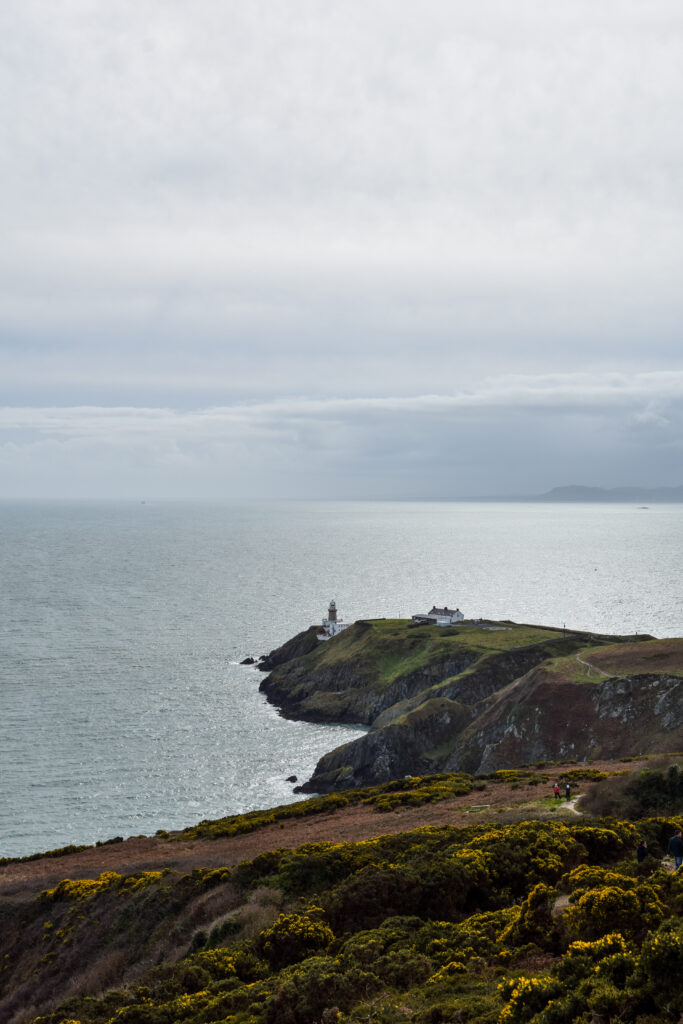 Before taking the train back to the city centre of Dublin, we ate a well-deserved typical Fish and Chips, at one of Irelands most famous Fish and Chips stores – Leo Burdocks – crossing off two more bullet points from our bucket list. Back in Dublin we ended up resting for a while before walking halfway across the city to one of the typical tourist attractions, that you simply cannot miss when you're in Dublin – the Guinness Storehouse. A bit pricy and very overcrowded we toured through the museum and enjoyed our pints of Guinness at the rooftop bar. The 360° view from the bar was definitely worth it, though the typical Irish weather caught up on us and it was pouring rain outside. After buying half of the souvenir shop, we walked back to our hotel room, arriving very tired and soaking wet. We wrapped up the day with an UberEats delivery of a pretty good pizza and decided to skip the pub-crawling and instead went to bed early.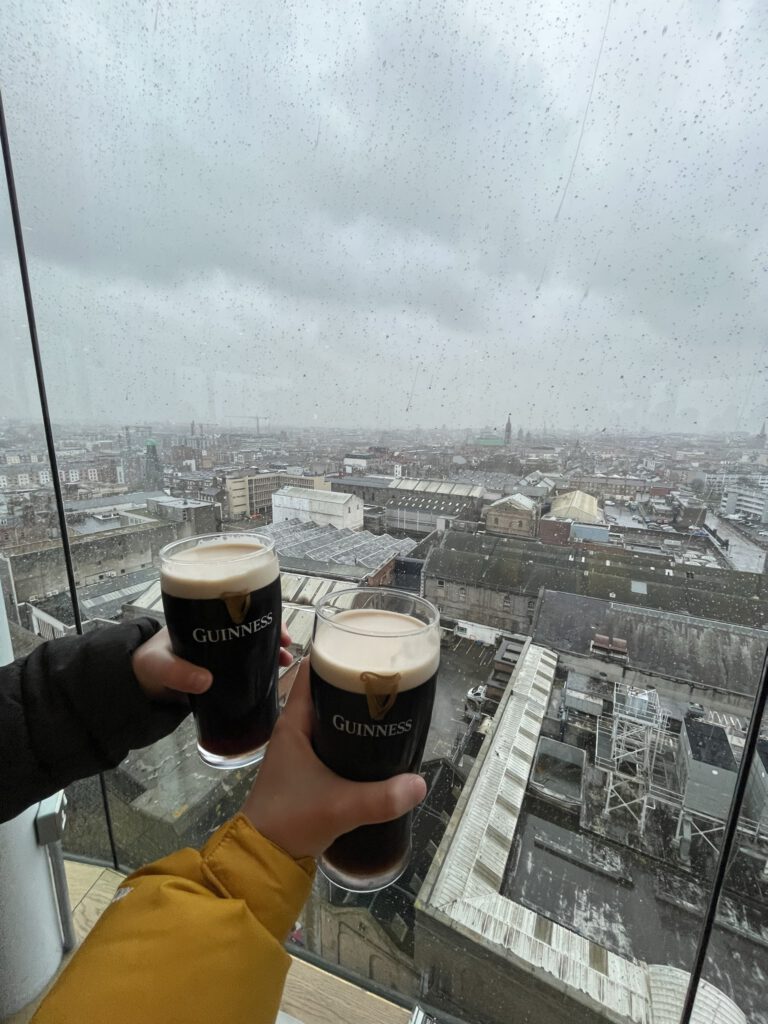 Rather than sleeping in on Sunday, we woke up way too early, managed to get ready half-asleep and walked to the meet-up point of our day trip that we had booked. It was a guided bus tour, that took us halfway across Ireland from the East Coast of Dublin to the West Coast, with stops at the Cliffs of Moher, the Burren National Park and in Galway. To be honest, we were kind of scared of what would expect us at a guided bus tour but were very positively surprised – the whole day was well worth the money, and we ended up having a great time! Despite being there early, we were one of the last people on the bus and ended up sitting in the last row – knowingly reserved for only the cool kids. At around 7 am we started the journey and drove for hours and hours through Irelands very green countryside. Our guide was way too cheery at these early morning hours – honestly though, how can one be so cheery, loud, and bubbly at seven am in the morning? – but was nevertheless great, filling us in with all the important information about the sites we visited and teaching us small bits and pieces of Irelands long history, in a way that it was fun listening and learning from him.
Our first tiny stop was at the so-called Barack Obama Plaza, a service station at the highway in a town that Barack Obamas third great grandfather comes from. They build quite the spectacular petrol station there, solely based on the fact that the Obama family was once there and even build a statue of Barack and Michelle waving to the visitors.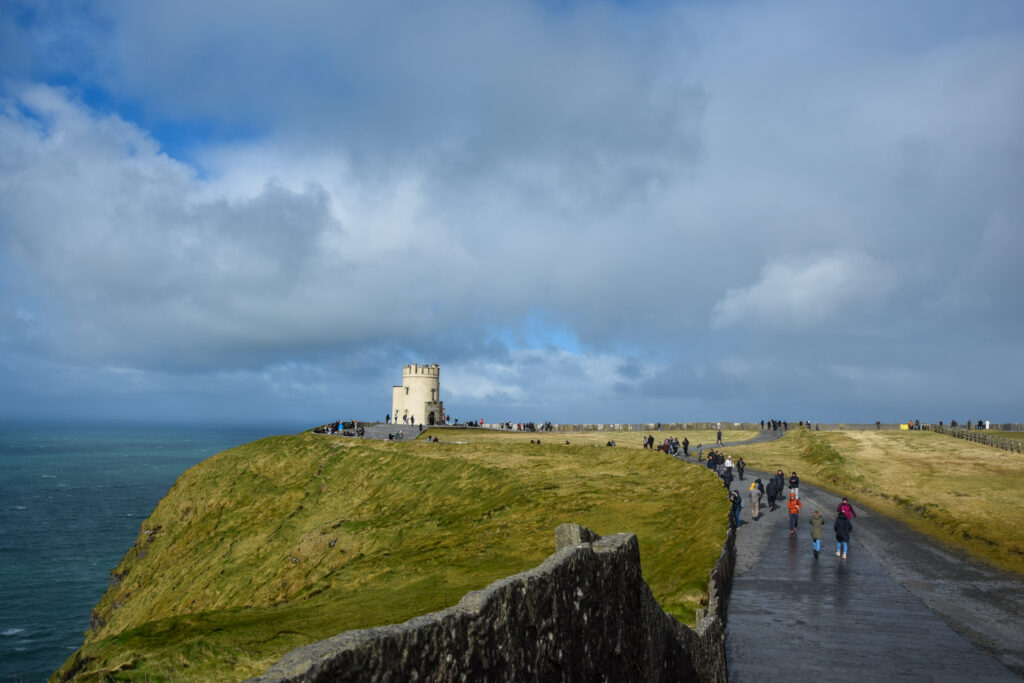 About one and a half hours later, we finally arrived at the Cliffs of Moher where we were able to stay for two hours. Even though it was supposed to rain the whole day, we were very lucky and were met with blue skies and a spectacular view! The Cliffs definitely were a tad larger and more beautiful compared to the Howth Cliffs which we had seen the day before. We walked alongside the Cliffs for about an hour, taking countless of pictures, almost being blown away from the heavy winds – seriously I don't think I've ever experienced more wind than in Ireland – and enjoying the spectacular landscape. I can definitely understand now, why the Cliffs of Moher are so popular in Ireland – they are definitely worth a visit. No picture can even capture half of the beauty that these cliffs have to offer! Though, we were completely frozen from the wind and therefore ended up in the Visitors Centre, yet again spending money on souvenirs.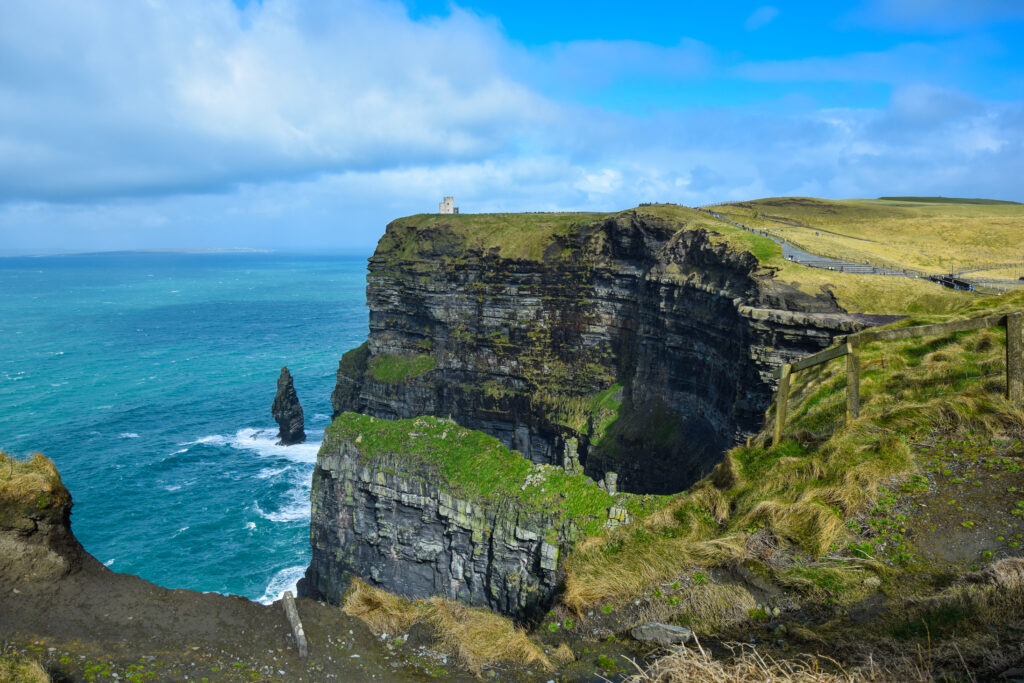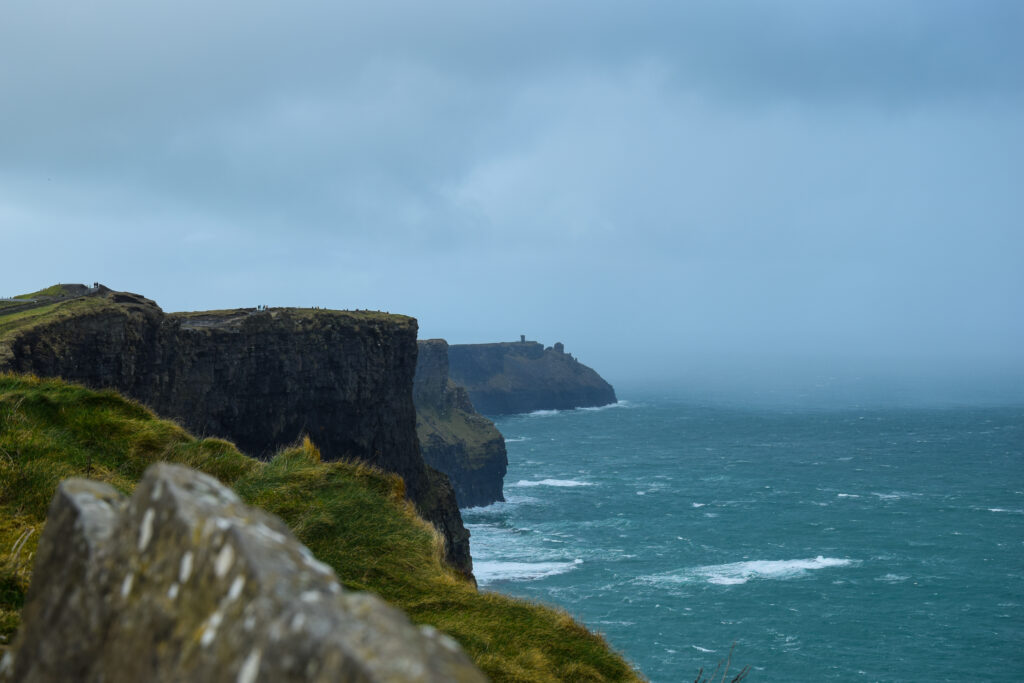 We continued our trip alongside a part of the Wild Atlantic Way, driving towards the Burren National Park. The Wild Atlantic Way is definitely worth a drive, with views all around you. Though at some parts I would have preferred to sit in a normal car, rather than a large bus – especially since the road is not the widest. In the middle of the route, our bus driver came to a halt, as a small St. Patrick's Day Parade crossed us, giving us tourists the joy of listening to some bagpipes and seeing more parts of the Irish culture. A few minutes later we were at the Burren National Park. Our stop at the Burren was a brief one, but certainly enough to take in the karst landscape. From there on we continued driving along the Wild Atlantic Way towards Galway, which was our last stop for the day.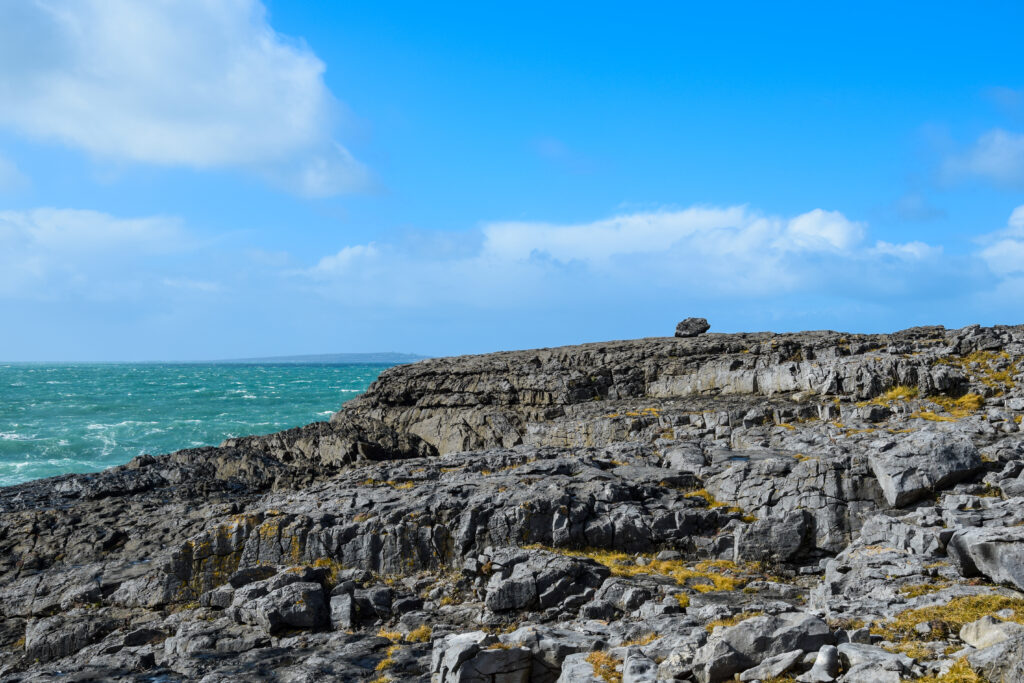 Once we arrived in Galway, our tour guide named us a bunch of must-see places, so that we were able to get the full experience out of our two-hour stop. We ended up strolling around the city centre and listening to one of the many buskers on the street, while eating really good ice-cream. The rest of the evening was spend driving back to Dublin while reminiscing about the experiences of the day. Back in our hotel, we decided to once again us the perks of UberEats to order sushi, instead of ending up in a pub. Overall, the trip definitely exceeded our expectations of a bus tour and let us see the most of Ireland in the shortest amount of time, making it all well worth it.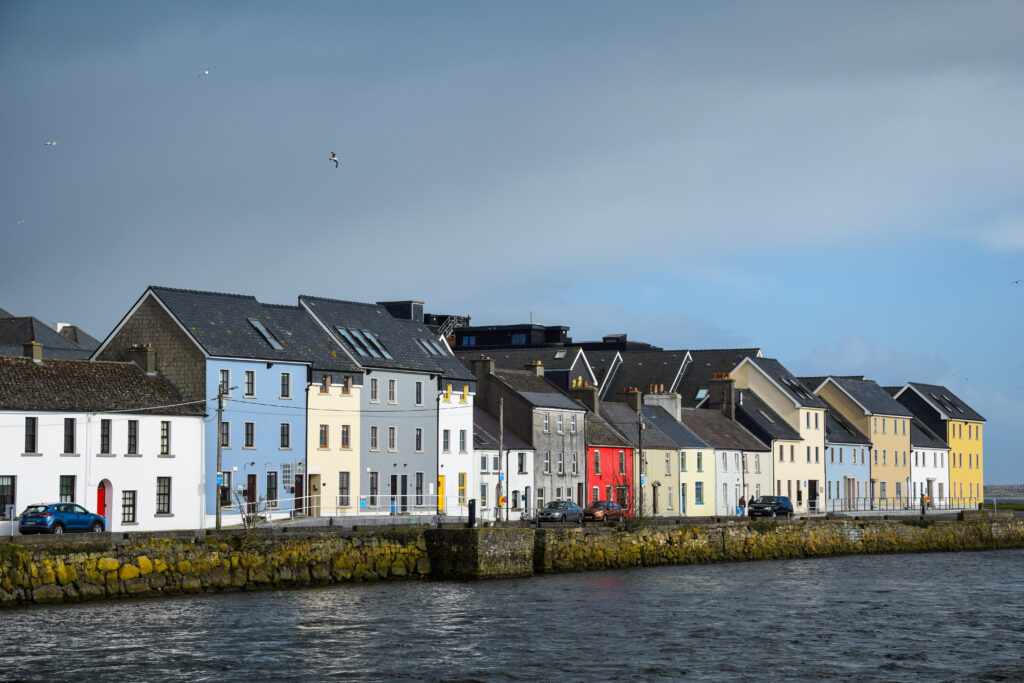 After a good night's sleep came our last day in Ireland. We spend the whole Monday strolling around Dublin again, visiting all the spots and sights that we had missed so far. We fell in love with the Trinity College and its Old Library, went shopping at the Grafton Street – well-knowing that we were only traveling with carry-on luggage, – and saw more sights such as the Dublin Castle or the Samuel Beckett Bridge. We ended our last evening in Dublin with a good meal at Nando's (they should definitely open a branch in Germany!) and drinking a last pint of Guinness at our hotel bar. Again we skipped the pubs and went to bed fairly early, as our bus to the airport left at 4:30 am in the morning. We had a smooth flight back to Germany and arrived being extremely tired but happy about our successful trip.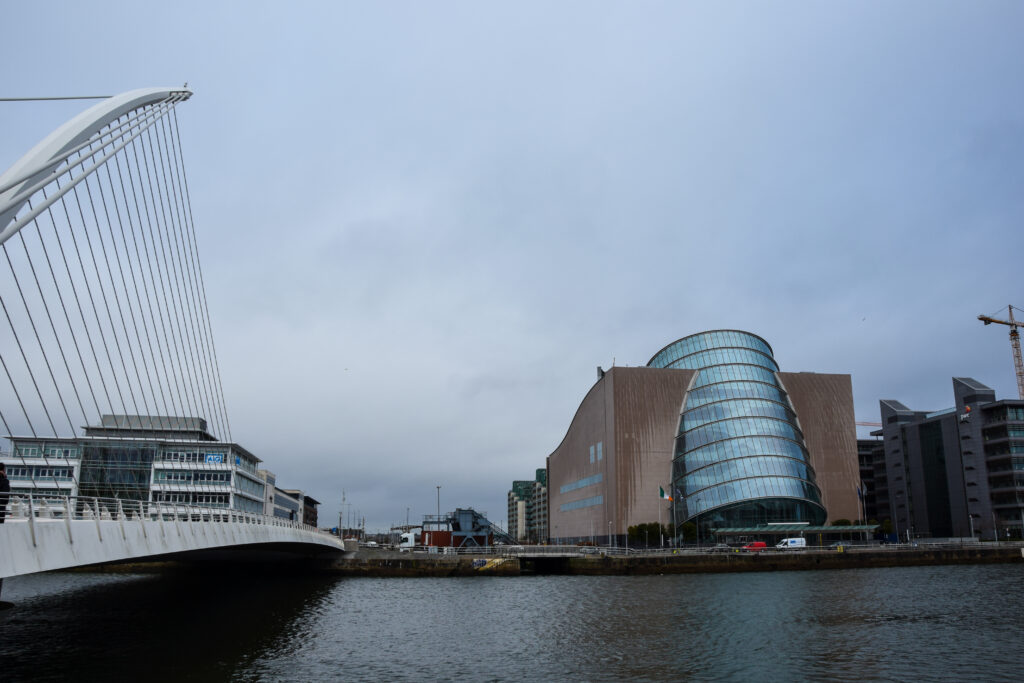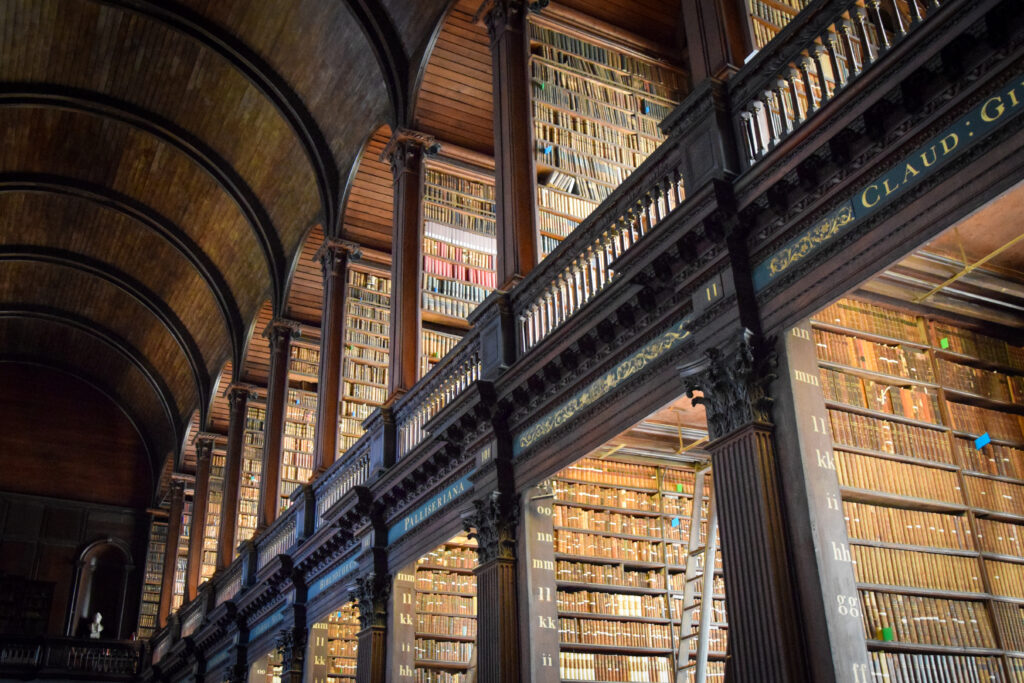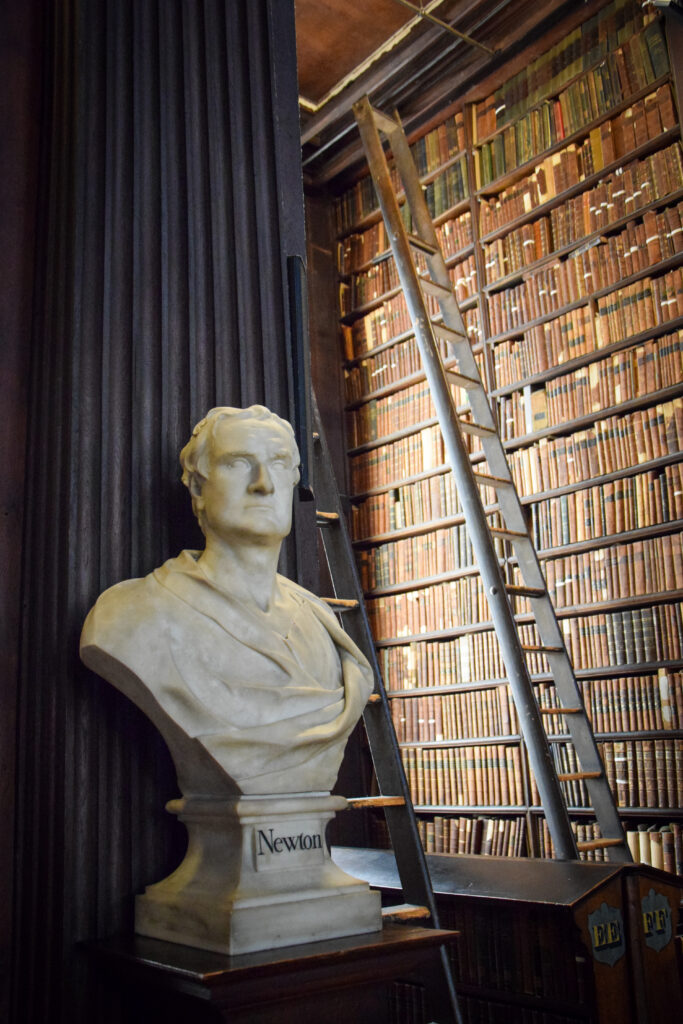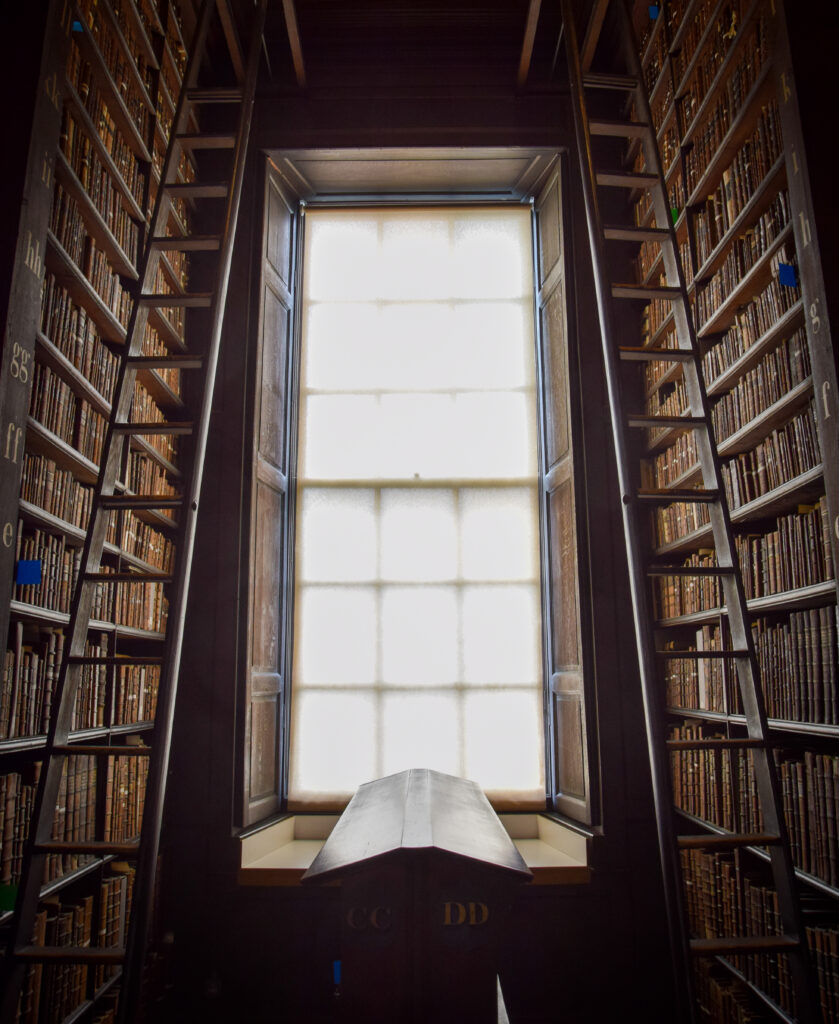 Overall, we definitely made the most of our long-weekend trip and were able to see everything and more within these few days in Dublin, Ireland. It was undoubtedly well worth it, and I can't wait to go back to Ireland one day. Though, next time with a little bit more time and less walking distances.
See you soon,
Finja