Nimerudi! – A very chaotic trip back to Tanzania
On the 2nd of March I left Germany again to visit my boyfriend, Henry, in Tanzania during my semester break. My original plan was to stay in the south in Mtwara for five weeks, make smaller trips to meet the people that I had met last year again, relax from the university caused stress and mostly just enjoy being back in Tanzania and with Henry again for at least a few weeks.
My outbound flight still went as planned, with Germany only having around 100 Coronavirus cases yet. During my layover in Istanbul I saw more and more people wearing face masks trying to be as cautious as possible. My second flight to Dar Es Salaam, Tanzania went just as planned as well. We landed at 3am and I was more than ready to leave the airport with my visa and luggage.
But I'm guessing my sort of bad luck that followed me throughout the whole trip had to start somewhere, so as it came the first thing after leaving the plane was a health check, where all Non-Tanzanians coming from Europe – especially German citizens, so it seemed – got checked for a fever and had to answer several questions. I usually never get a fever, even when I am sick (which I was not for a fact), but as I said before luck was not on my side this time. So, after finding out that I had a slight fever I got held back and had to wait on the side until everyone else on the plane got checked. Pro on having to wait for everyone else to get checked; I saw Diamond Platnumz, a famous musician from Tanzania, and his manager Babu Tale – names that probably mean nothing to you but a lot to most Tanzanians and "Bongo Flava" lovers. Contra on having to wait; Diamond Platnumz saw me getting checked and walked as far away around me as he possibly could, meaning that I missed my probably only chance ever to talk to him, but oh well – shit happens. To keep the long story short, being able to speak Swahili with the employees and cooling off my face with water in the washing room helped me to get through the health control after all.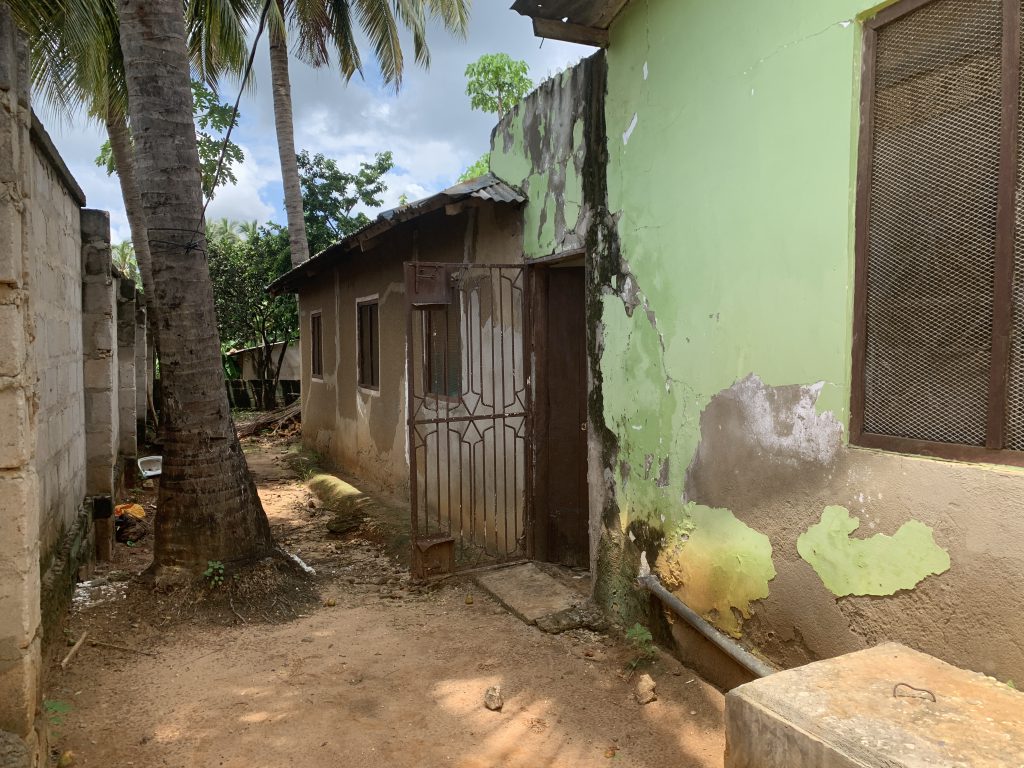 After my rather rough start again in Tanzania I tried to settle in at my boyfriend's apartment in Mtwara, experiencing a worse culture shock than expected to have, considering that I knew what would expect me there. The next shock came, when reading the news from Germany again, after a couple of days offline, only to see that they had reached the 1.000 Coronavirus cases mark. A number that at this time seemed particularly high to me. A few days after this (around mid-March) Germanys government announced the highest possible travel warning and Tanzania got its first Coronavirus case – a middle-aged Tanzanian, who came back from a journey to Europe. At the same time Turkish Airlines cancelled my return flight to Germany and things got quite chaotic to say the least.
Within only a couple of days all European airlines cancelled their flights, making it harder and harder to find a different flight back to Germany. Turkish Airlines was not very helpful, so eventually I had to book another flight with Condor, a German airline that has a direct route from Zanzibar to Frankfurt. The other option would have been to stay in Tanzania until the high-peak of the Coronavirus crisis is over and believe me when I say that I wish I could have stayed there, but for obvious reasons my family was worried about me and wanted to have me back home. Also my university started again in April, it may be online now for the rest of the semester, but I do not think that I could have kept studying with my phone as the only access to the internet around me.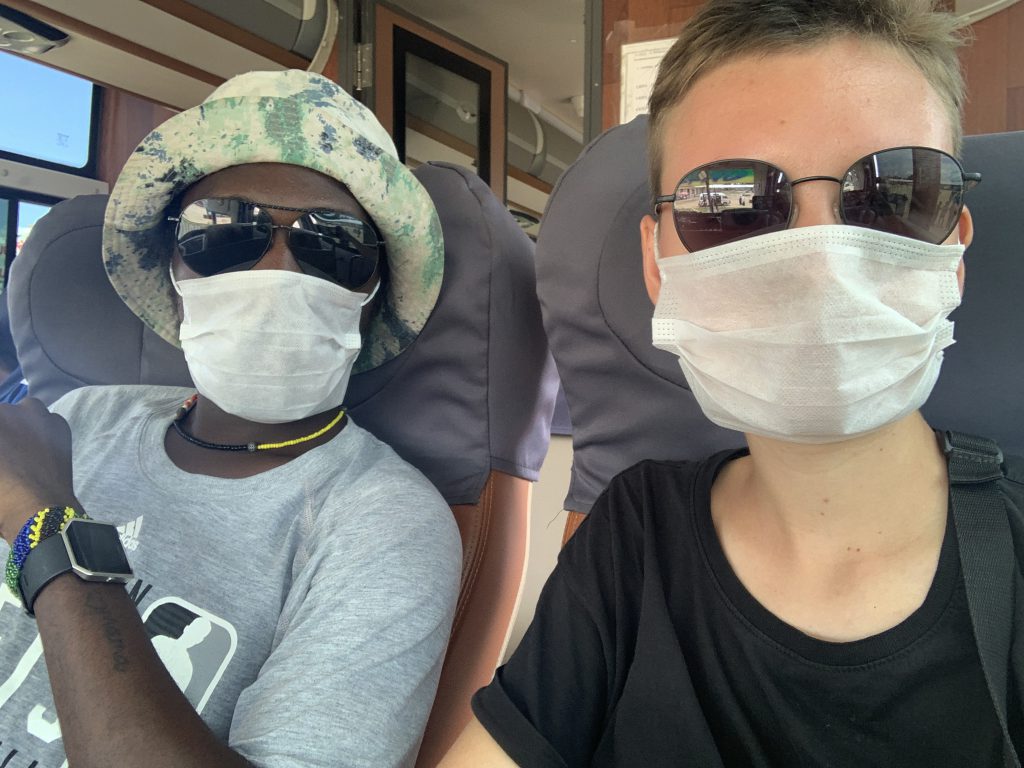 The next challenge was to get from Mtwara to Zanzibar. Almost all busses were already booked out for the next day, but we managed to get the last two tickets to Dar Es Salaam. In the following few hours, I had to pack all my belongings and say goodbye to the people that I had just said hello to one and a half weeks before. The next morning, on March the 19th, we got ready and were soon in the bus on our way to Dar Es Salaam. It was a very sudden and unexpected goodbye in Mtwara that I wish would have been different. But I guess I had to make the best out of this situation.
We arrived in Dar Es Salaam late at night, drove to our hostel and caught the ferry to Zanzibar the next morning. I was scared that they would not let me travel into Zanzibar, as they were rumors that a German caught the Coronavirus there as well as everyone entering Zanzibar would need to go into quarantine. But luckily neither of this was true, so the only thing I had to do was fill out several forms, stating that I was healthy.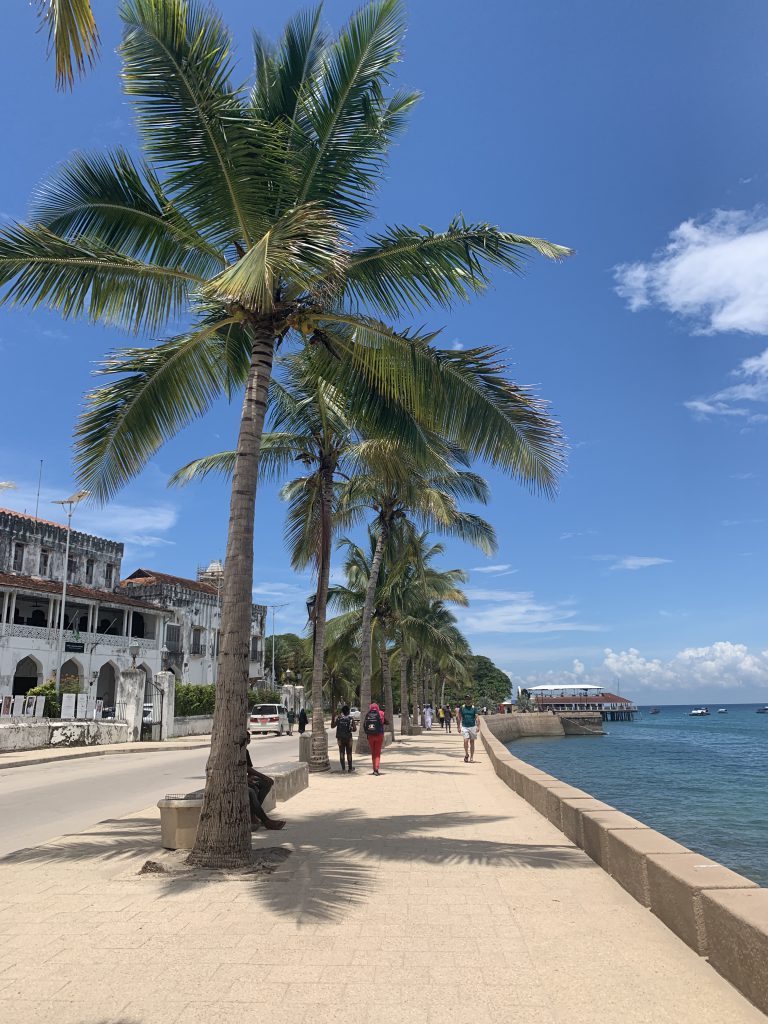 Henry and I spend the following days strolling through Stone Town, Zanzibar and trying to make the best out of the last couple of days together. But even then, the chaos did not stop. Instead Condor decided to cancel my flight, that would have been on the 27th. Luckily, I managed to get a ticket for another flight for the 23rd. It did not stop here though. One day before the flight, it suddenly did not exist anymore. So, after trying to get in contact with the airline, I found out that they changed this flight into one of the flights managed by the German government to bring back German travellers. They assured me that I should just be early at the airport the next day and that my ticket would still be valid.
The next day came and in the early evening hours we took a taxi to the airport. I had to say goodbye again to Henry, who thankfully came with me to Zanzibar and was a big emotional support throughout the whole trip. And then I was alone again, between being heartbroken of just having to say goodbye to Henry and being super stressed with the chaotic check-in full of very annoyed German tourists.
Eventually I got my ticket and even got a free seat upgrade, while most other German tourists were just getting more annoyed about the chaos at the airport. The flight itself went by without any further problems, at least for me, though it was a very strange flight. Some had to stay at the airport and did not get into the plane anymore as it was completely overbooked, even though we left Zanzibar with a half empty plane. The other half was filled during a short stop in Mombasa, Kenya. Then the captain did not fail to mention in every announcement that this was an "evacuation flight" and not a normal one. Therefore, they could only serve water bottles and sandwiches, sponsored by the German government. I think we all understand, when I say that none of the Germans were pleased about the fact that they could not get their coffee in the morning, but instead just got another water bottle. Then it seemed as if some of the elderly Germans around me did not have the chance to read the news during their holidays and were therefore very confused hearing about the measurements, such as standing 2 meters apart from each other, that the government announced to help slow the spread of the Coronavirus. Heck, some of them did not even know that Germany had more than 1.000 cases of the virus (a number that in March still seemed unbelievably high to me).
After landing in Frankfurt, I took the train to Cologne and tried to settle back into the "new" Germany that was strangely calm and empty at first, after a chaotic but beautiful three-week trip back to Tanzania. I wish that I could have stayed the full five weeks or just not go back to Germany, but here I am. Back in Germany and back into the stressful university life, that is now held completely online.
See you soon,
Finja